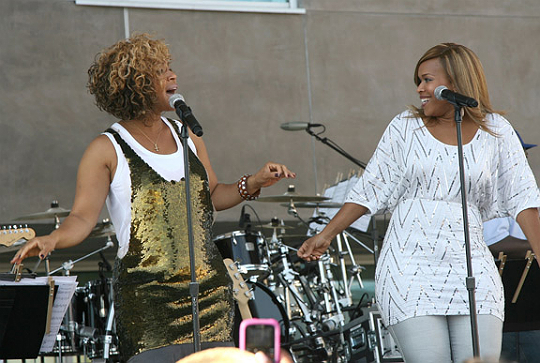 Pregnant singer Erica Campbell dazzled on stage while performing with her sister Tina Campbell  at the Grammy Block Party on July 30, 2011 in Los Angeles, California.
The Mary Mary star is expecting her third child with husband, producer Warryn Campbell. The mom-to-be announced the happy news during on appearance on Good Morning America on July 19th, 2011.
She
told
host Robin Roberts, "Me and my husband are expecting our third child. I'm having another baby!"
More pictures below!