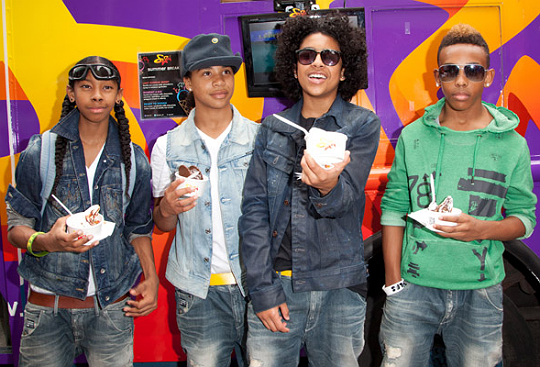 Mindless Behavior-Ray Ray, Roc Royal, Princeton and Prodigy- helped to kick off SWRV TV's Summer Ice Cream Tour on July 28, 2011 in New York City.
The teen stars recently kicked off their own tour with teen sensations Tyga (Young Money/Cash Money Records), Diggy Simmons (Atlantic), Lil Twist (Young Money/Cash Money Records), Jawan Harris (ByStorm Entertainment/Jive) and Trevante (Imani Entertainment).  The Closer To My Dreams tour commenced  this month and will continue until next month.  Click here to find out more information about tour dates.

More pictures below!