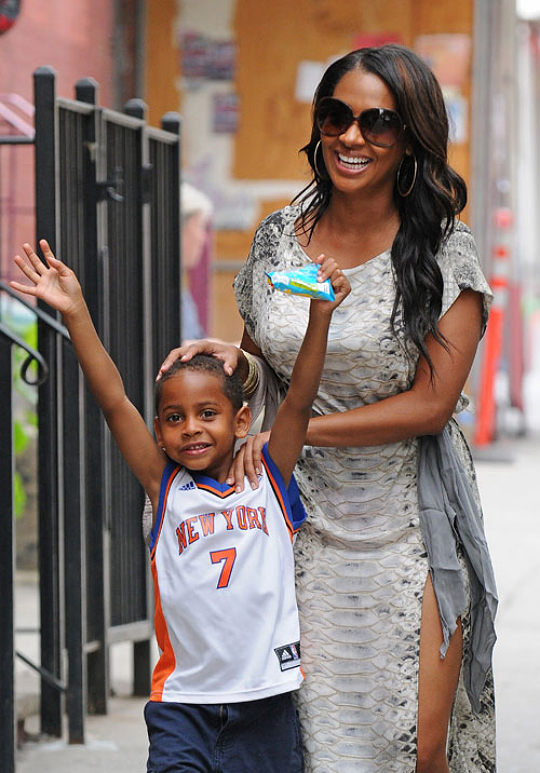 La La Vasquez and her son Kiyan(dad is Carmelo Anthony) were all smiles as they walked around Midtown, NYC yesterday(July 28th).
Meanwhile, VH1 has announced a new series with the mom and her family called La La's Full Court Life. The 10 episode docu-series will premiere in August, and "will continue where La La's Full Court Wedding left off as La La and Melo move to New York City."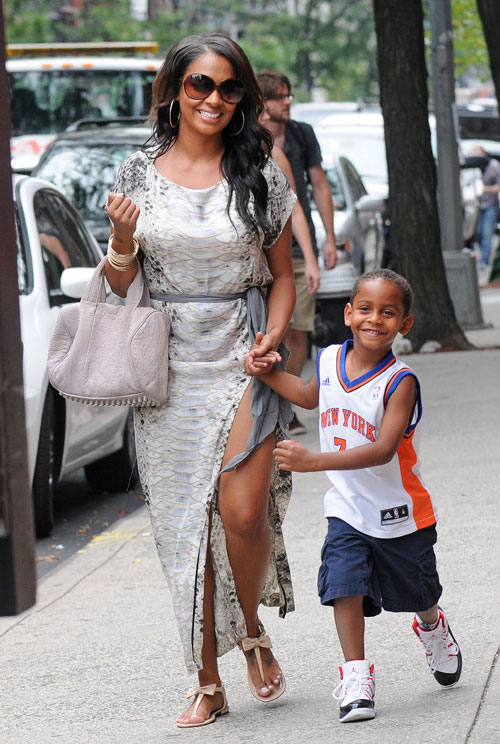 Kiyan is wearing his father's number 7 jersey. How sweet!
Photos: TaleTela