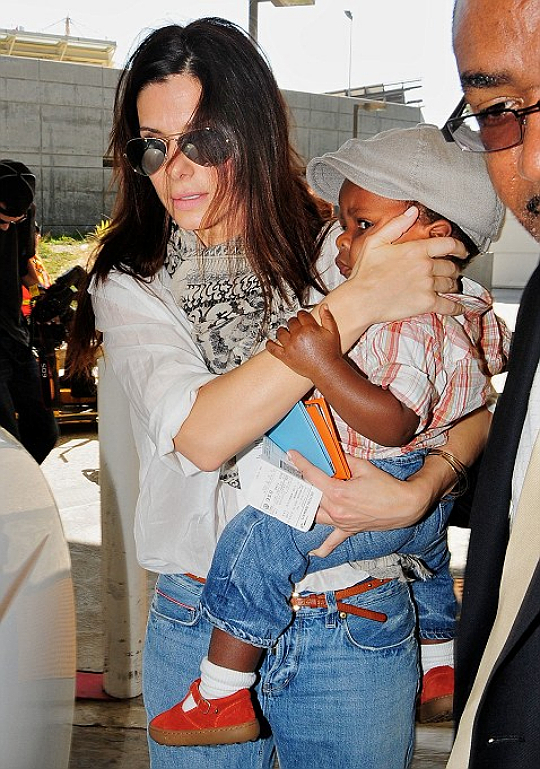 Sandra Bullock and her 16-month-old son Louis were spotted arriving in Los Angeles yesterday. The duo were returning from a trip to Europe where they celebrated the actress' 47th birthday.
Sandra, who adopted Louis last year, says that motherhood has "made me a better person. I really appreciate where I am."
See more pictures below!
Photos: DailyMail.com