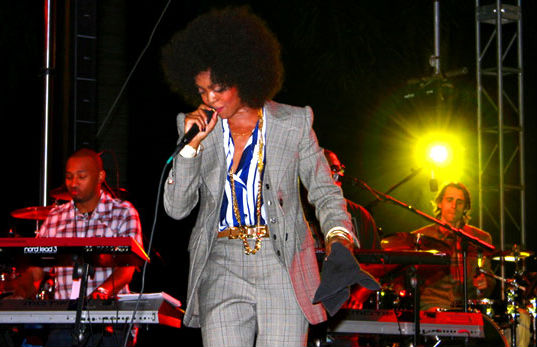 It's a boy for Lauryn Hill!  The singer welcomed her sixth child on Saturday night, July 23rd, a source confirms to Blackcelebkids.com exclusively.
"Mother and baby are fine," says the source, who adds that Hill and family "had a little scare because the baby came out the womb with the umbilical cord wrapped around his neck. All is well now and everyone is happy."
PHOTOS:Check out archived pictures of Lauryn and her family
Hill already has five kids with her longtime boyfriend Rohan Marley, who was recently in the news for allegedly dumping a pregnant Hill for Brazilian model Isabeli Fontana.
But Rohan has dismissed the rumors saying, "Ms. Hill is the mother of my children, whom I have a tremendous amount of love and respect for. I would never do that."