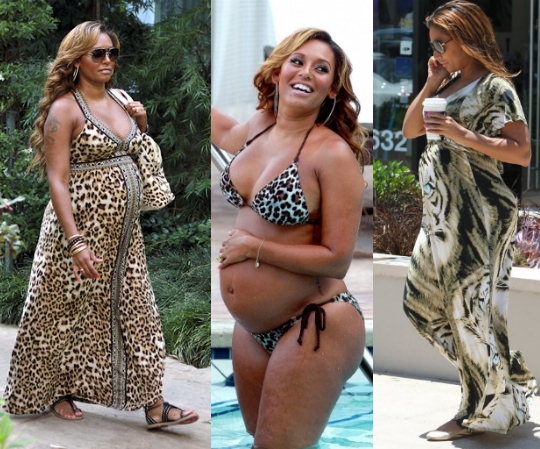 Mom to be Melanie Brown has been showing off her burgeoning bump in this summer's hottest trend-animal prints! Whether she is sporting a leopard-print bikini or a tiger-print maxi dress, this pregnant star knows how to make catty couture work in her favor.
Want to take a walk on the wild side? A fashion expert advises that in order to keep your jungle-inspired look simple and yet stylish, you must do the following:
Budget Buy:You can try this leopard look for only $19.99. One size fits all!

1. Start with just one bold piece, like a handbag, blouse or scarf., then build your outfit from there.

2. Stick with just the one animal print, and use that as your focal point. Leopard mixed with zebra or even leopard on leopard, on leopard, just looks like a safari gone horribly, horribly wrong!

3. Keep it simple. One statement piece is enough, keep everything else minimalistic and neutral.
Which one of Melanie's three looks is your favorite?
Photos: PCN/Celebuzz