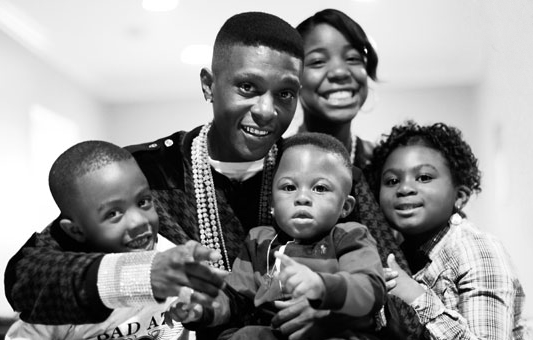 Incarcerated rapper Lil Boosie's daughter Iviona Hatch(far right) is a lyricist with a cause. Writer WynterSpring of NikkiPanache.com writes:
Iviona "Da Princess" Hatch, a 10-year-old honor roll student, has released her debut single, "Daughter of A King and A Queen," a song she made in honor of her parents.

Being that all of Lil Boosie's assets have been frozen during his trial (more info here), Iviona, in conjunction with UHatin? University, made the song to help raise money for her father's defense fund. In the song, she speaks of her father being her musical inspiration, the love she has for her 6 younger siblings, and how she plans to get her education FIRST and focus on fame later.

Staying on top of her academics and using her talents to benefit a worthy cause, Iviona is most definitely setting a good example for our youth!
Daughter of a King and Queen by uhatinu
The track can be purchased here. All proceeds go to Boosie's defense fund.