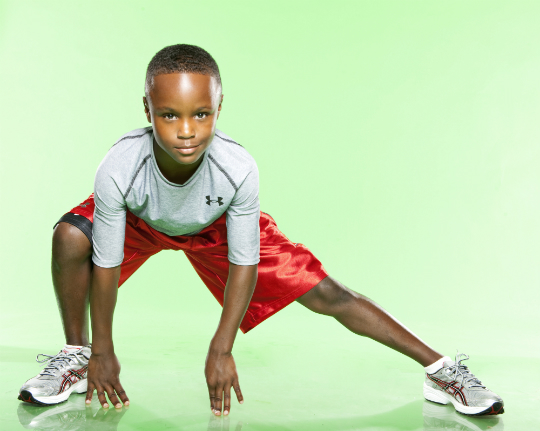 "I love staying fit and healthy," says 10 year-old CJ Senter whose passion for fitness has led him to become one of the youngest fitness instructors in the US.  Just this year, CJ launched his first workout DVD titled Workout Kid:
Workout kid is a DVD fitness series which includes two 40-minute long workouts especially for kids, one for beginners and a second, more advanced workout for kids who have been exercising for awhile. Both videos feature safe, fun moves that get kids off the couch and moving around to upbeat music with kids their own age. Some of CJ's signature moves include Power Jacks, The Shredder, The Fighter, The Invisible Jump Rope, Butt Kicks and Flyaways. Offering encouraging words and motivation, he stresses proper workout technique, taking frequent water breaks, stretching, and emphasizing correct warm-up and cool down time.(Source)
Besides working out, CJ enjoys playing football and running track. Oh, and his favorite subject in school is math.
Website: WorkOutKid.com
Watch Cj in action now!