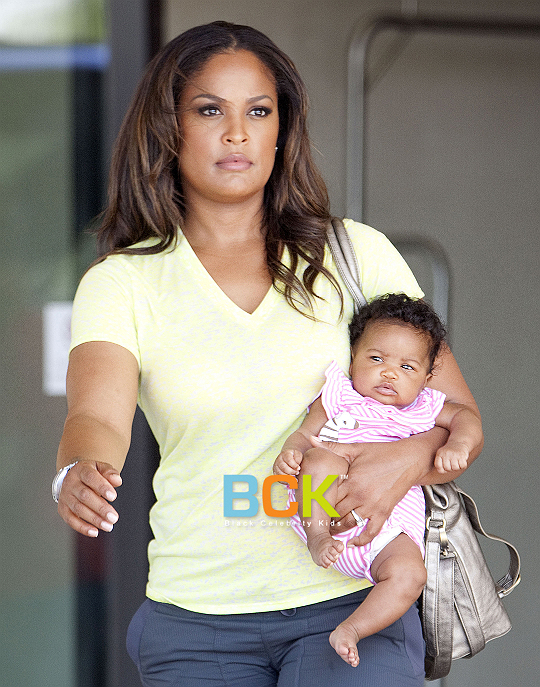 Like mother, like daughter! Former Boxer Laila Ali and her daughter Sydney, 3 months, wore the same serious facial expressions as they were photographed leaving a Subway commercial shoot earlier this month.
Laila recently revealed that being a mom is a juggling act.  She says of her daughter Sydney, "She is a lot more fussy than my son was as a baby. If she is awake, she wants to be held all the time… by me. So I have my hands full. I'm up every couple of hours nursing, so I'm pretty much tired all the time."
"Having two is more than double the work. My son is almost 3 and he is very attached to me as well. I'm blessed to have a husband who is very helpful when it come to our son."
More pictures below!
Photos:Splashnews