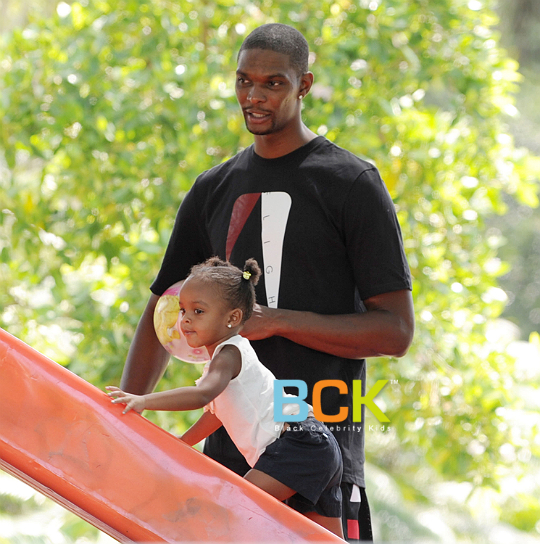 NBA player Chris Bosh was photographed spending some quality time with his daughter Trinity,2, during his wedding weekend.
Bosh and Trinity's mom, Allison Mathis, are currently embroiled in a bitter custody war; the exes currently share temporary custody of their daughter.
Earlier last month, the Miami Heat star begged a judge to temporarily alter his and ex-girlfriend Allison Mathis' agreement so that his daughter could watch him play in the NBA finals.  Unfortunately,  Bosh's request was not granted.
But now all seems to be well!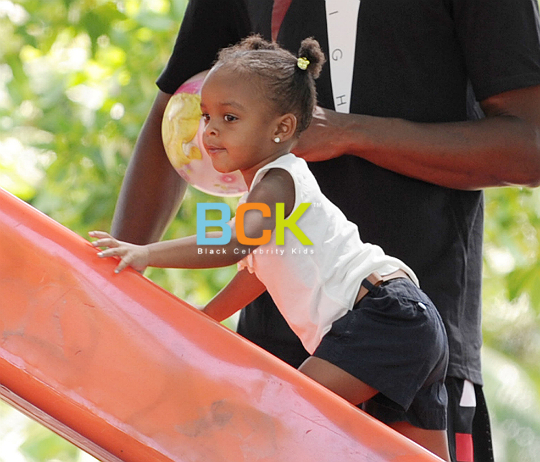 More pictures below!
Photos: Seth Browarnik