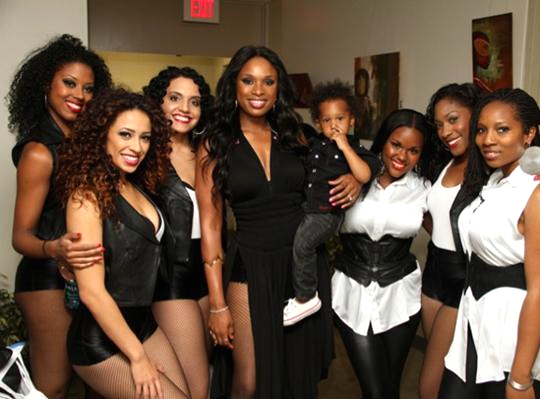 David Otunga Jr. is a ladies' man! The tiny tot was photographed with his mom Jennifer Hudson and her backup dancers at the Essence Music Fest earlier this month.
Mom Jennifer recently revealed that her son is quite the charmer.
"He's very much his own person, a little performer who loves to sing and dance. He's so charming, too. Yes, I'm biased, but I've never seen a child with such presence. He says 'hi' or 'bye bye' to everyone when he comes in or out of a room, and goes round blowing kisses to everyone.
She added, "My phone is completely backed up from videoing everything he does, because he surprises me constantly.
More pictures below!
Photos:@IamJhud