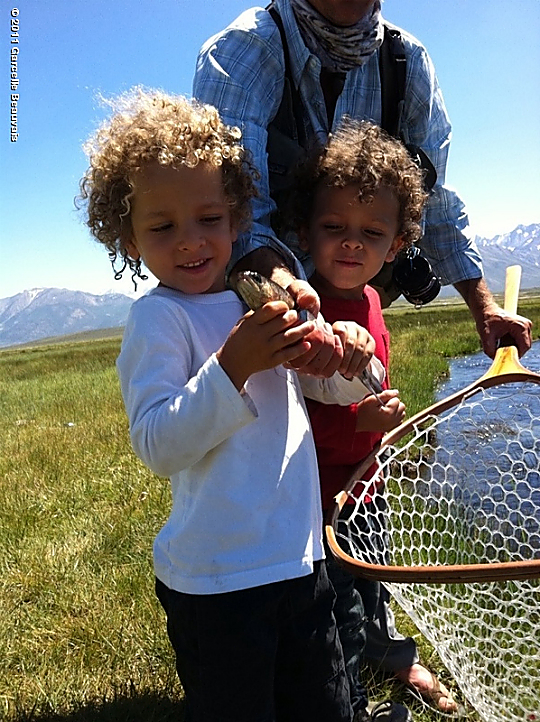 Twins Jax and Jaid(born October 8, 2007) recently went on a fishing/kayaking trip with their mom, actress Garcelle Beauvais. The trio spent some quality time with friends at Mammoth Lake in California.
Mom Garcelle wrote via Twitter, "In mammoth w/ my boys and great friends Marta and Shawn… Good times Loving mammoth! Going kayaking for the first time! Fingers crossed."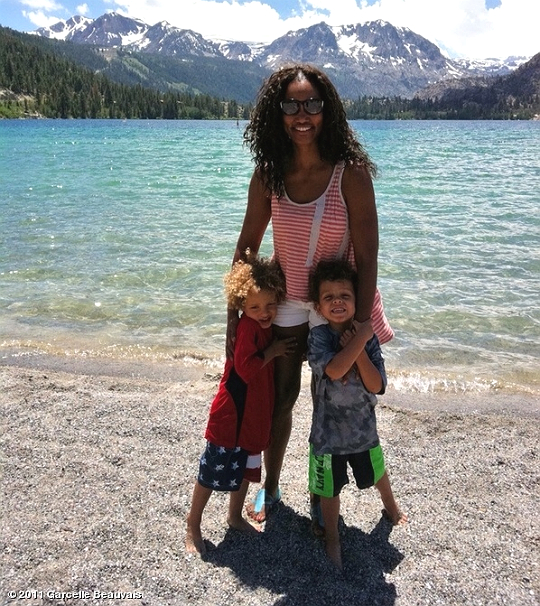 A fun time with mommy!
Photos:copyright Garcelle Beauvais