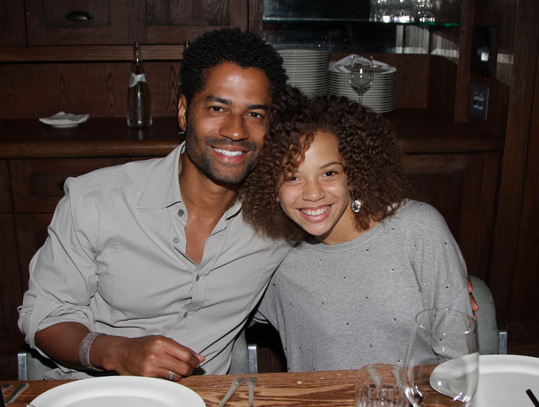 Former BET The Game star Erica Gluck,12, and her co-star Eric Benet, are set to star in "Trinity Goodheart", a film based on an original screenplay by Rhonda Freeman-Baraka.
Singer Eric Benet says of the movie and his co-star, "Trinity Goodheart is a very heartwarming family movie. It's teaching those lessons, that aren't too preachy, on the importance of family and the importance of putting family back together when family becomes estranged. This is all through the eyes of a beautiful and talented little actress. Her name is Erica Gluck. She plays Trinity Goodheart, and I play her father, and it's just a really heartwarming movie, and y'all really have to check it out."
Trinity Goodheart will debut on the GMC Network (Gospel Music Channel) on August 20, 21 & 22 at 9/8c.
More pictures of Erica are below!