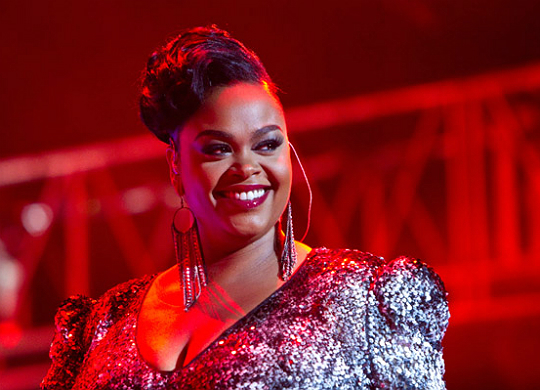 R&B singer Jill Scott has revealed that she has lost 63lbs since welcoming her son Jett Hamilton in 2009.
"[My son] demanded change," Jill says of why she lost the weight. "I was told I would never have kids consistently from doctor after doctor from the age of 15 to 37 and now I have this incredible blessing, a healthy, strong, fun, happy and sweet son. I decided it was now up to me to make an effort to be the best that I can be for him."
Scott adds that motherhood has even influenced her music.
"There's something about having a child," she says. "I don't know, maybe the 36 hours of labor? It just gave me a new appreciation for my self and my femininity. And my strength, you know, I think that's what it was. I walked into recording this record and wanted to be strong and free and even strong in my vulnerability. It's something about having a baby — I've been calling it lava in my spine. It's given me some fearlessness and I'm really enjoying how I feel. It's almost like my first record. I'm not worried about who's going to like it and who's not. I'm being all of me, and it feels stupendous. I don't want to leave this feeling.
Scott's latest album Light Of The Sun is in stores now.