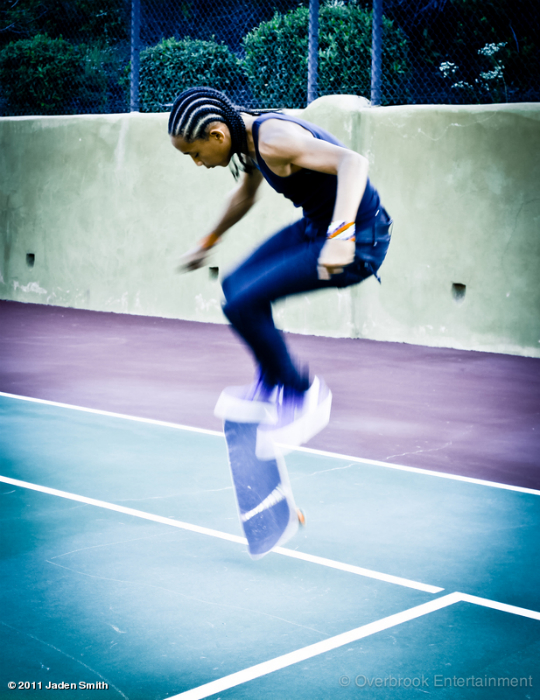 Jaden Smith celebrated his 13th birthday in Hawaii today(July 8th, 2011). The teen star spent the day surfing and skateboarding with his entire family:
TaleTela reports, "The [Smith] family set up camp on the beach for the day, with back packs of water, chairs and a gazebo to provide some shade. Trey Smith, who recently graduated from high school, also joined his dad and [siblings] but chose to keep his shirt on, unlike his dad Will and brother Jaden. Willow Smith was seen in her wet-suit before she went surfing, and also in a swimsuit and denim shorts."
Happy Birthday, Jaden!
PHOTOS: Click here for archived pictures of Jaden and his family
Photo:Copyright Jaden Smith