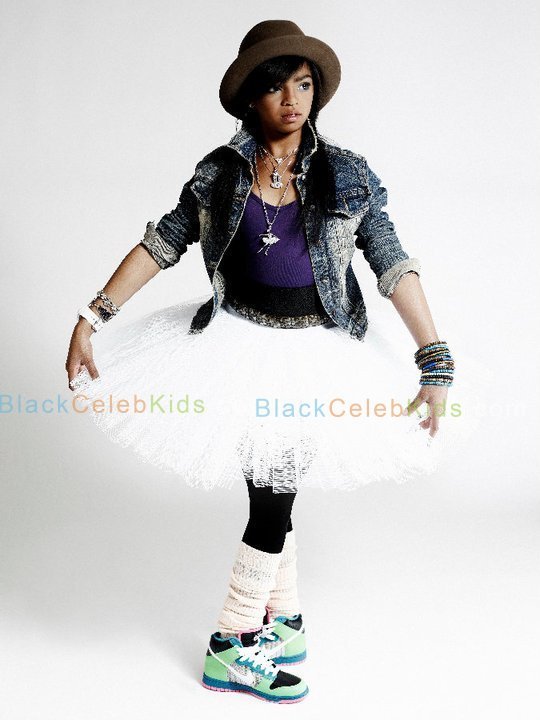 Selah Marley,12, has been slowly easing herself into the fashion industry with occasional modeling gigs.  "I was in a hotel with my dad, and I was just joking around and said, 'Oh yeah, Daddy, I want to model,'" she recently told Teen Vogue of how she took an interest in modeling. "I don't know—the camera is just fun."
When not modeling, Selah does a number of other things: "I do piano, violin, guitar, basketball, gymnastics, ballet—" and she is a straight A student!
So does Selah ever want to follow in her mother Lauryn Hill's musical footsteps? "That's on my list," Selah said to Teen Vogue earlier this year. "People tell me I have to follow in the footsteps of my mom and grandfather, but it's a lot of pressure—I can't really slip up and mess up the name."
More pictures of Selah are below!