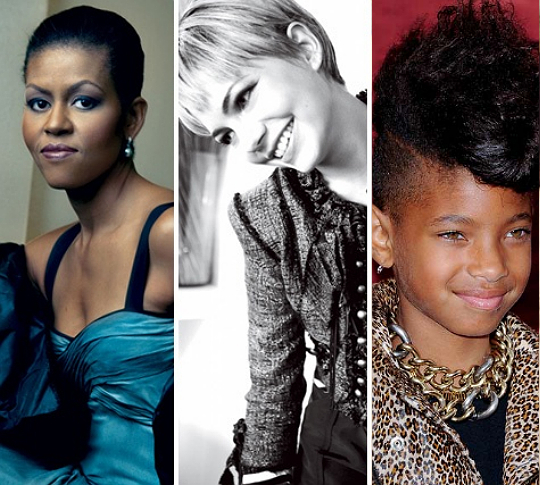 Tween star Willow Smith,10, is an American fashion icon according to Vogue magazine: 
Vogue asked top American designers to tell us whom they consider to be the new icons of American style. The ladies they've named prefer looks ranging from waist-high Converse lace-ups and outrageous hairdos to belted cardigans with ballet flats. Some of them weren't even born in one of the 50 states, but more than having a keen fashion sense, they and the others here fully embody our nation's ideals: independence and individuality. What could be more American than that? (Source)
Designer Derek Lam says, "Naturally talented, charismatic, unblemished optimism, with the whole wide world open to her possibilities and abilities. I think she is the future-forward American icon."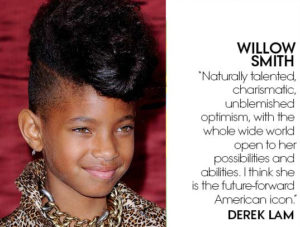 Other icons on the list include Cate Blanchett, Michelle Obama, Karlie Kloss, Shala Monroque, and more.