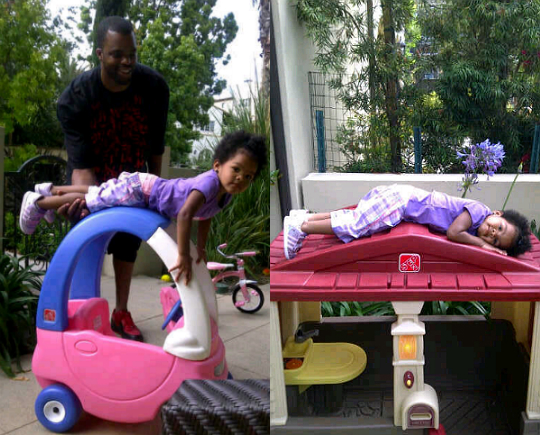 Celebrities and their kids have joined the planking craze! Check out just a few of your favorite celebrity kids-Lailaa Williams(pictured above), the Raymond brothers, and Quincy and Justin Combs- planking away!
Planking is "a popular game in which a person lies face down stiff as a board in unusual, and sometimes dangerous, locations and uploads the photos online. The media, which has called planking a "Web craze," has been mostly perplexed about why people plank. But the game's origins as well as videos, photos, and Facebook pages about the game give a clue as to why (Source)."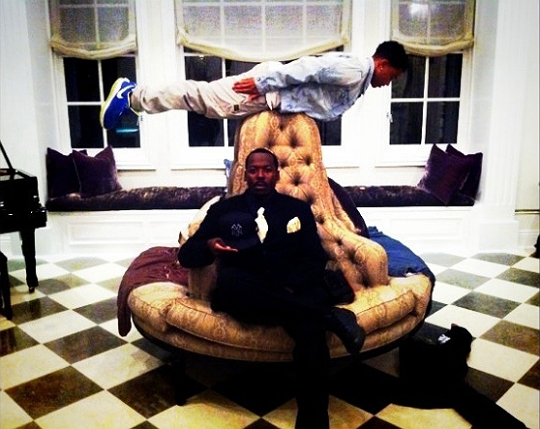 Diddy's son Justin Combs planks on a chaise.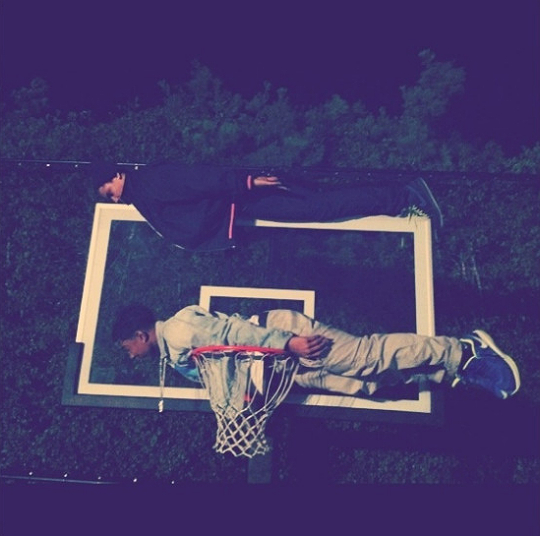 Justin later joins his brother Quincy Brown in planking on a basketball hoop.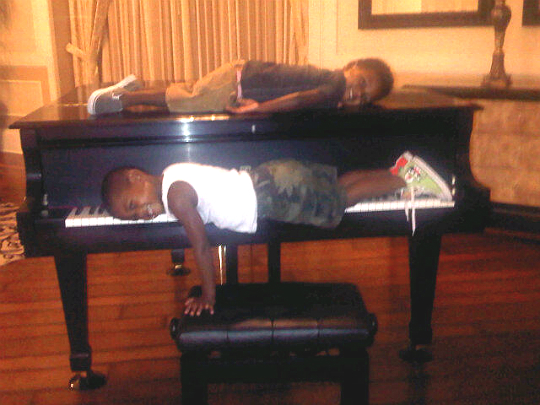 Singer Usher's sons Naviyd and Usher V plank on a piano!
Below are more pictures of Candace Parker and Shelden's daughter Lailaa and much more !