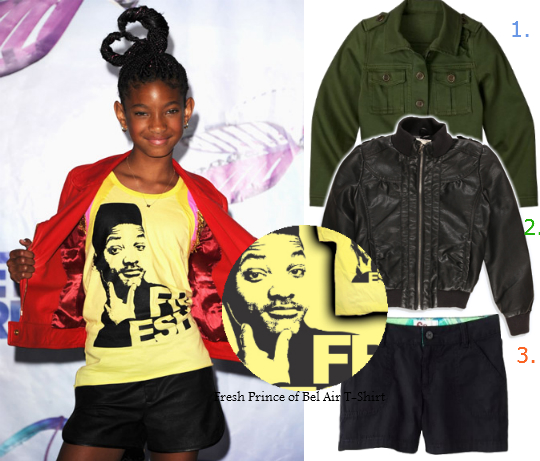 Just call her the Fresh Princess of Bel-Air! Tween star Willow Smith rocked a retro t-shirt emblazoned with her dad Will Smith's face, along with a red leather jacket, and some black leather shorts at the BET Awards last month.
Find out how to get Willow's look for less now!
1. Cropped Military Jacket for $8.74 at Target.com.
2. Or you can get a more expensive Cropped Leatherette Jacket for $25.90 at Forever21.com
3. So Solid Trouser Shorts for $8.99 at Kohls.com
Fresh Prince Of Bel-Air Tshirt available for $17.95 at Backyardyardtees.com