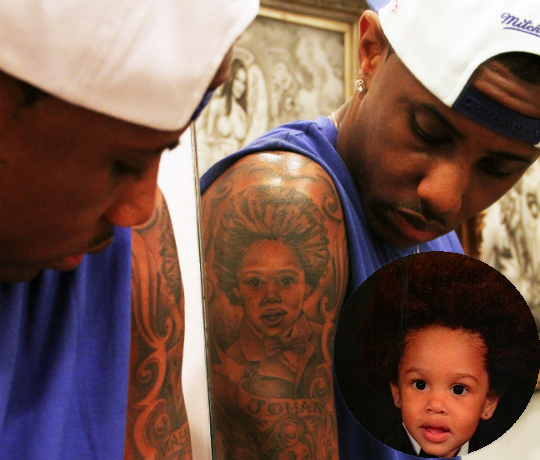 Rapper Fabolous has revealed a new tattoo featuring his three-year-old son Johan. The tattoo, which was created by legendary/photographer Mister Cartoon, was based off a portrait(inset) of the young toddler.
Check out more pictures of Fabolous' tattoo below!
Johan's mom is stylist Emily Bustamante of VH1′s 'Love & Hip-Hop' series.
Photos: Twitter/Mister Cartoon