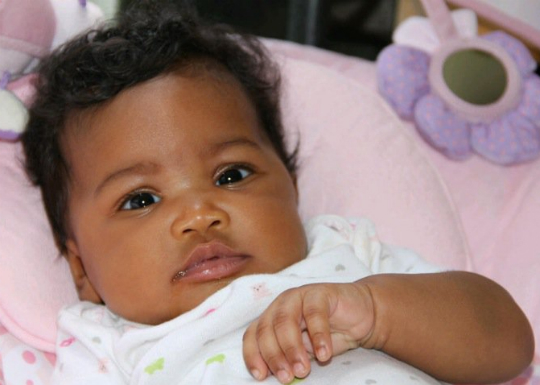 Hint: You have seen this little cutie before. She was born in April of this year. Guess that celebrity kid!
It's the daughter of Laila Ali and Curtis Conway! Sydney Conway was born on April 4th, 2011. Sydney has a big brother named Curtis Muhammad Conway Jr, who was born on August 26, 2008.
See more pictures below!
Photos:Laila Ali/ People.com