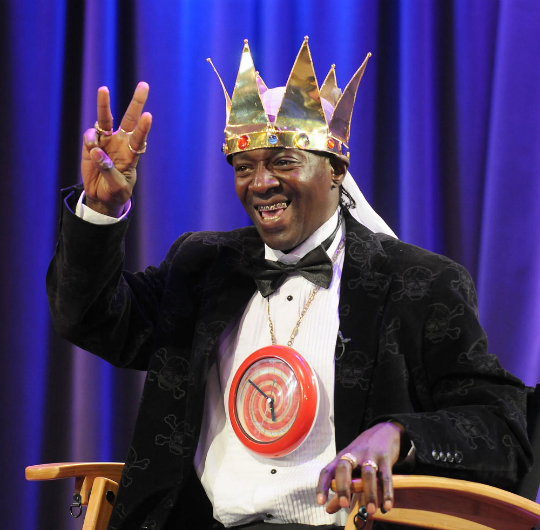 William Jonathan Drayton better known as Flavor Flav plans to add to his brood. The dad of seven says he would like to add at least three more kids to his family.
"Ten. [Laughs] I'm working on it. I want three more. I'm going to go for it!"
In addition to being a proud father, Flavor Flav, 52, is also a "grandaddy".
PHOTOS:Check out photos of Flavor Flav, his kids, and grandkids
He says of being a grandfather, "I'm proud of it. A lot of guys didn't live to see this, but I did. I think I'm the flyest grandpa a kid could have!"
Of his seven children, Flavor Flav says that four of them have already shown a talent for music.
"My oldest three were in the marching band at Roosevelt High School [in Long Island, New York]. They played about five instruments apiece. And my son Karma, he's 4 years old, he's at home in Vegas and he plays a drum set and piano right now."
So would he encourage his children to follow in his musical footsteps?
"Oh, I definitely would encourage them. I've even had my kids onstage with me at some of my shows," he says.
"I'd just tell them just to take it slow because it is a fast-paced business, and in order to really be successful with this business you got to take it slow and be focused."
Source:OMG