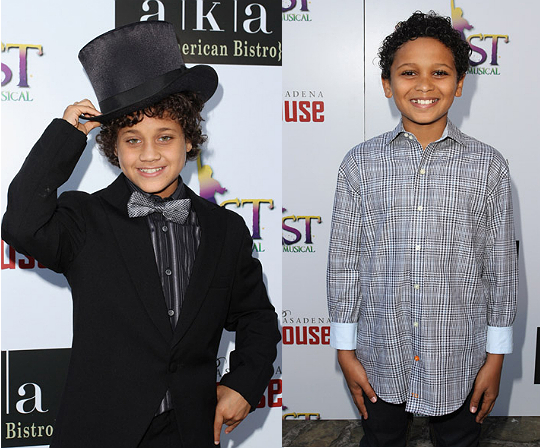 Actors Coco Monroe(L) and Alaman Diadhiou(R) pose at "TWIST – An American Musical" Opening Night Gala at Pasadena Playhouse on June 25, 2011 in Pasadena, California.
Both Alaman and Coco alternately play the role of Oliver Twist in the musical based on the Charles Dickens classic.
More pictures of the duo below!