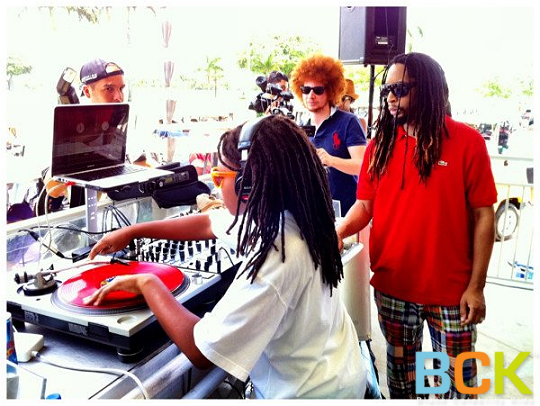 Lil Jon and his son Nathan Smith,13, a.k.a DJ Young Slade were photographed at the Irie Weekend Golf Tournament on Friday(June 24th, 2011).
VIDEO: Check out footage of DJ Young Slade at the event now!
Musician Lil Jon recently spoke about his son's Dj'ing career and said, "DJing is basically like a hobby, so when he said that he wanted to start doing it, I was like, "Cool." I wouldn't be nervous. That's like if your kid said that he wanted to play football or basketball. It's something similar to all of that, you could turn it into a career later, but in DJing you could turn it into a career sooner than you can football, basketball, or baseball. We got him some turntables, started practicing, and he also got enrolled in Scratch DJ Academy."

More pictures now!
Photos:@DjYoungSlade