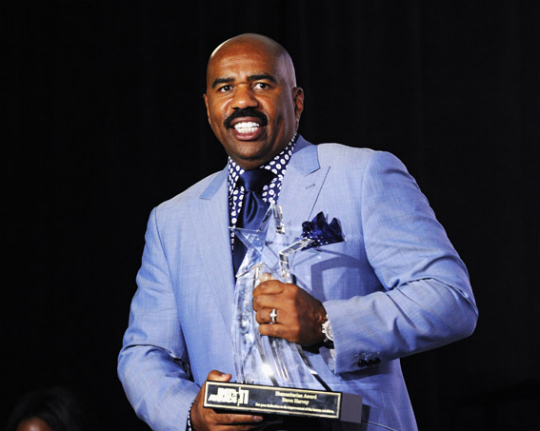 Daddy Do-Gooder!  Comedian Steve Harvey was recognized for his humanitarian work at the BET Awards show last night:
Harvey began his philanthropic work in the year 2000, organizing book drives and technology upgrades in Los Angeles area schools. He personally donated more than $35,000 to underprivileged children in Jamaica, but Harvey soon realized that gifts and donations were not enough. So he decided to dig deeper, giving of his time, his contacts and his experience. In the 11 years since, he has established the Steve Harvey Foundation, helping countless individuals pursue their career and educational dreams.

"Dreaming is more important than anything," says Steve Harvey. "Dreams fuel our imaginations, inspire our passions and make the impossible come to life right before our eyes." (~BET Awards)
Read More here.