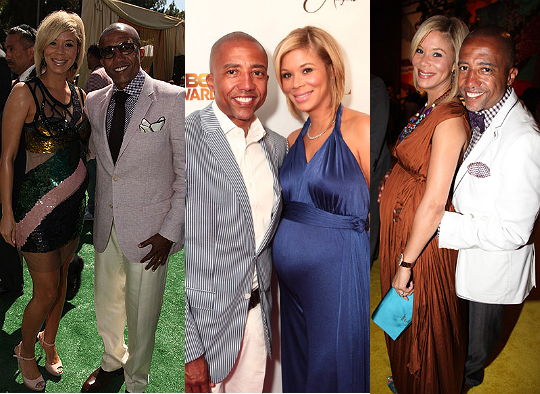 Record Executive Kevin Liles and his expectant wife Erika Liles attended several BET events this past weekend, including the actual BET Award show on June 26, 2011(far left picture).
Kevin and his wife, who happens to be the Chief Operating Officer of his KWL Enterprises company, are expecting a baby girl later this year.
Kevin is already the proud father of son Kevin Jr, 13, and daughter Kayla, 11.
More pictures of the duo below!