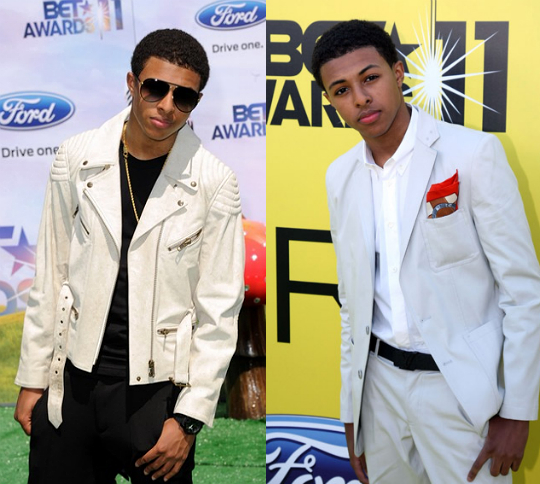 Talk about a 'Copy, Paste' Pose! Young star Diggy Simmons,16, looked dapper at the BET Awards '11 show(left) on Sunday as well as the BET celebration dinner(right) on Saturday.
Diggy, who was nominated for the Young Stars Award, performed his first single, Copy and Paste, at The BET Pre-Show.
VIDEO: Diggy performs at 2011 BET pre-show event
More pictures below!