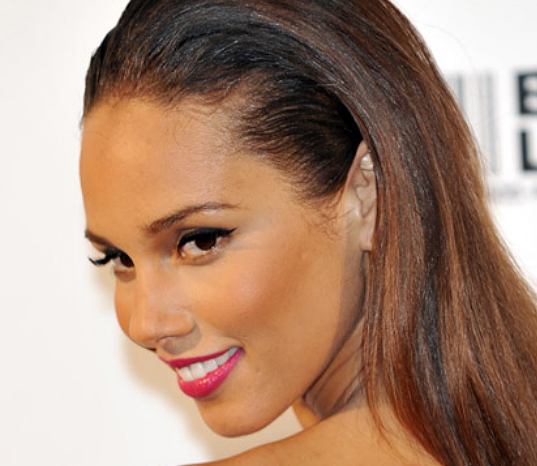 Most new moms complain of lack of sleep when they have their first child, but not singer Alicia Keys. The singer is all too happy to wake up every three hours to feed her 8-month-old son Egypt.
"I never was one to get a lot of sleep anyway, because of the nature of what I do and how much we fly and how much we work," Keys tells MTV News. "So honestly, I'll tell Egypt, 'That's all you got?! You only got waking up every three hours, that's it? C'mon!' "
"I guess in a way, I was built for it," she adds of motherhood.
Keys, who married last year, also welcomed her first child with producer Swizz Beatz in the same year.
"The past year has been incredible; just so many blessings, being able to be a mommy, being able to be a wife and just really finding my center and my place of comfort. … Being a mom is like, spectacular. It's the most fun I've ever had, period. I feel like I'm having more fun than I've ever had in my whole life. I feel like I'm definitely more creative. I'm more thoughtful about my plans and the things that I do, so overall everything is like a hundred times better."