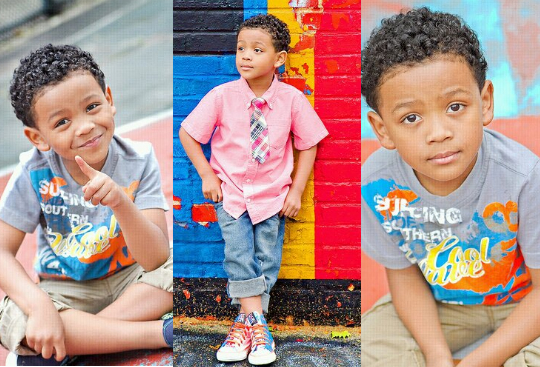 Four-year-old Christopher Armstrong III's face may seem familiar to you. That's because he has been featured on more than 14 Fisher-Price toy boxes. Christopher, who has been modeling since the age of 6 months, recently shot a national print campaign for Aetna insurance to be displayed on the company website and billboards in September.
In addition to his Aetna campaign shoot, Christopher is also a seasoned pageant kid, winning several supreme titles and will appear on the pageant show Toddlers and Tiaras in the fall. This up and coming star was recently chosen to participate in the Toddlewood Project, where he will be transformed into a mini version of Apl.de.Ap of the Black Eye Peas.
See more pictures of Christopher below.