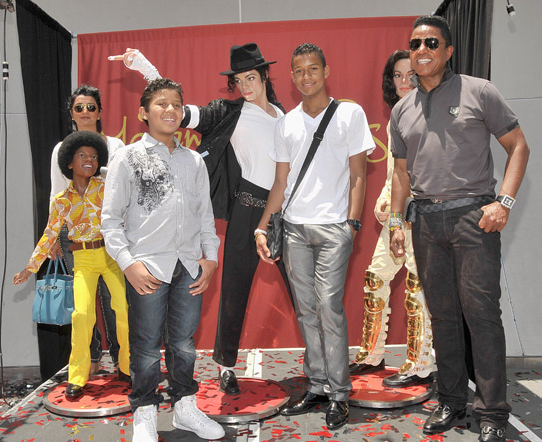 Singer Jermaine Jackson, his sons Jaafar Jackson and Jermajesty Jackson, and wife Halima Jackson pose with the new 'Michael Jackson Experience' at Madame Tussauds on June 20, 2011 in Hollywood, California.
Madame Tussauds in Hollywood is hosting the "Michael Jackson Experience" from now until Labor Day to commemorate the second anniversary of his death on June 25.  Jermaine Jackson was there yesterday to unveil three new wax statues capturing his brother at different stages in his career: as a child in Jackson 5, performing "Smooth Criminal" in the 80s, and in the "This Is It" performance right before his death. (Source)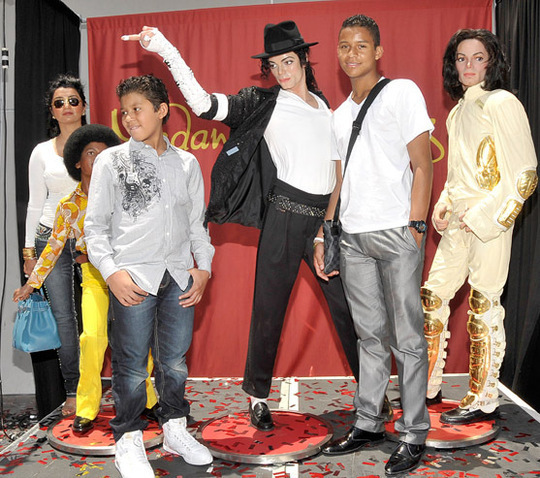 More pictures below!