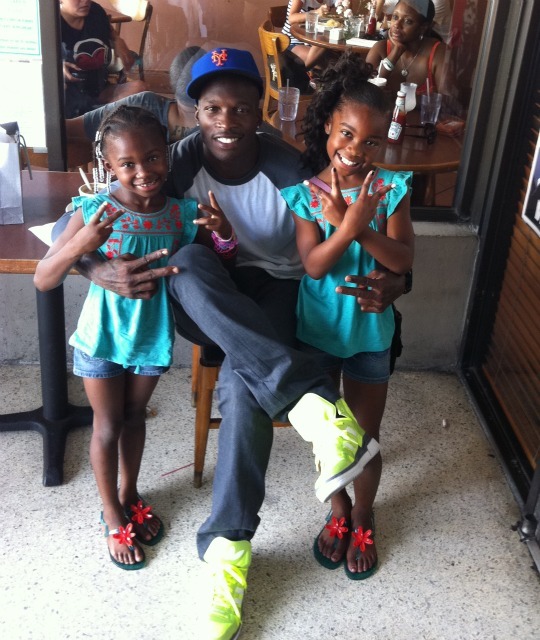 NFL player Chad Javon Johnson, also known as Chad Ochocinco, poses with his daughters Chade,6, and Chaiel,5, on Father's Day. Besides spending time with his kids, Ochocinco also enjoyed the special day with his own father(see pictures below).
VIDEO: OchoCinco plays "Patty Cake and Apple On A Stick" clapping games with his daughters
The NFL player has four children in all: Jicyra,12, Chad Johnson II,7, Chade and Chaiel.

Photos: @RoliThruDaHood
More pictures below!