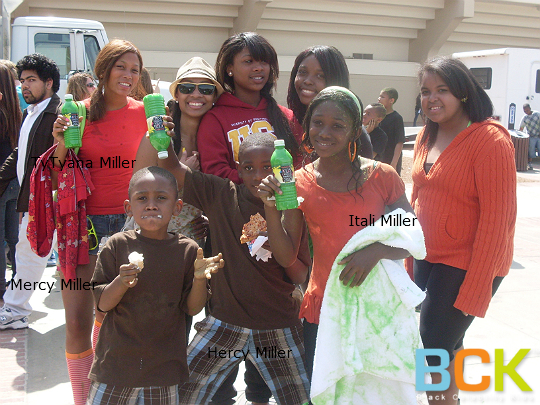 Musician Master P a.k.a Percy Miller has been ordered to pay $271/month in a child support for his four kids by ex-wife Sonya Miller.
TMZ reports, "According to docs filed back in March, Mr. P (real name Percy Miller) was ordered to pay ex-wife Sonya the minuscule amount (by his standards) based on a monthly income of just $1,387. We're told P's ex has been trying to get his real financials, to no avail so far. So the Dept. of Child Support Services hit him with the minimum until they can assess his true worth."
Together Master P and Sonya have seven children, four of whom are minors(Tytyana, Itali, Hercy and Mercy).
In all, Master P is the proud father of nine kids: Percy III (Lil' Romeo),Vercy, Hercy, Mercy, Veno, Itali, Tytyana, Intylyana, and Cymphonique.
See more pictures of the family below!
Photos:Wireimage/Brea Renee