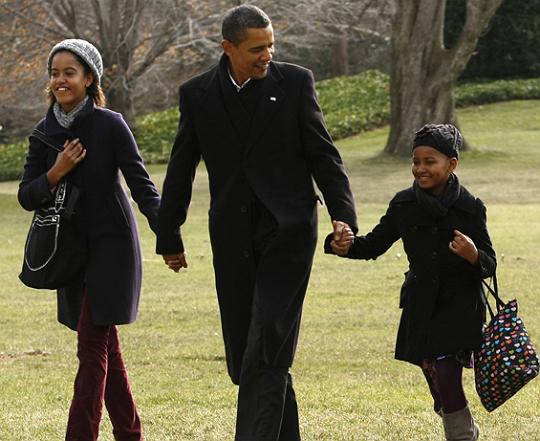 BCK wishes all the fathers a Happy Father's Day! On this day, it is fitting that we honor President Barack Obama, who not only strives to be the best father he can be, but also encourages other fathers to do the same.
GALLERY: Barack Obama: Life In Pictures
The president said in a weekly address this week that his "most rewarding job" is "being a dad":
I grew up without my father around. He left when I was two years old, and even though my sister and I were lucky enough to have a wonderful mother and caring grandparents to raise us, I felt his absence. And I wonder what my life would have been like had he been a greater presence.

That's why I've tried so hard to be a good dad for my own children. I haven't always succeeded, of course – in the past, my job has kept me away from home more often than I liked, and the burden of raising two young girls would sometimes fall too heavily on Michelle.

But between my own experiences growing up, and my ongoing efforts to be the best father I can be, I've learned a few things about what our children need most from their parents.

First, they need our time. And more important than the quantity of hours we spend with them is the quality of those hours. Maybe it's just asking about their day, or talking a walk together, but the smallest moments can have the biggest impact.

They also need structure, including learning the values of self-discipline and responsibility. Malia and Sasha may live in the White House these days, but Michelle and I still make sure they finish their schoolwork, do their chores, and walk the dog Read More.