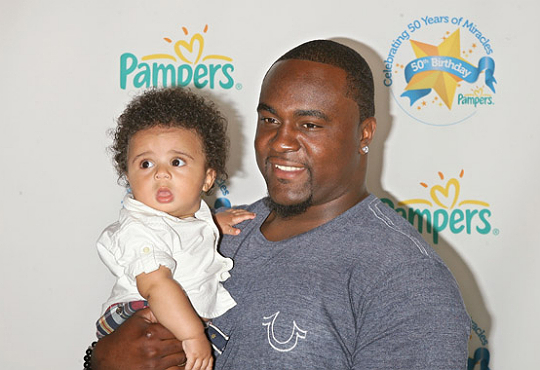 NFL Player Shonn Greene and son Geremiah Greene,7 months,  attended the Pampers 50th birthday celebration and First Father's Day Cook-Out on June 16, 2011 in New York City.
The event honored "new and expecting fathers, providing them with the recognition that they deserve. The "First Father's Day Cook-Out" celebrations focused on all of the things that delight dads: entertainment, grilling out, spending time with family and friends, and bonding time with baby!"
More Pictures below!