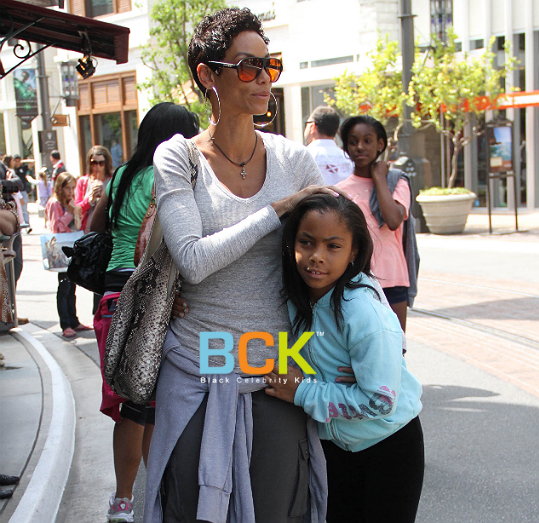 Nicole Murphy and daughters Zola Ivy(background) and Bella Zahra were spotted shopping at the Grove, CA this week.
Nicole has five children with ex-husband Eddie Murphy:daughter Bria (born on November 18, 1989 in Sacramento); son Myles Mitchell (born on November 7, 1992); daughter Shayne Audra (born on October 10, 1994); daughter Zola Ivy (born on December 24, 1999 in Los Angeles); and daughter Bella Zahra (born on January 29, 2002).
More pictures below!