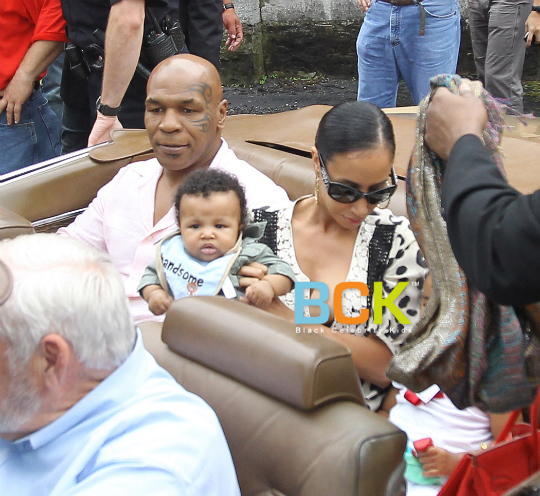 Over the weekend(June 12th), Morocco Elijah Tyson, 6 months, made his debut at a special parade in his dad's honor. The parade was held prior to Mike Tyson being inducted into the Boxing Hall of Fame.
Mike had this to say during his Hall Of Fame speech:
"I feel like a dinosaur out here now. I was so consumed with that character of 'Iron Mike, the Baddest Man on the Planet.' I was imprisoned by that guy, but that guy is dead as ever. I never think about it until you bring it up. That's not my reality anymore. My reality is to take care of my bills, take care of my wife, take care of these kids"(Source)
Together Mike and his wife Lakiha have son Morocco and daughter Milan,3.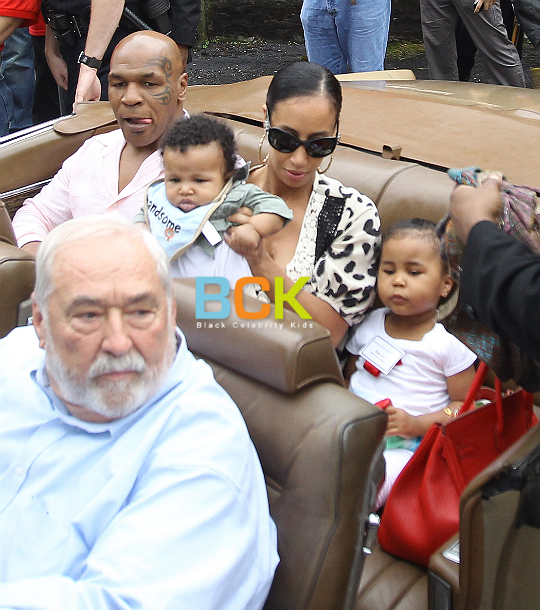 Photos:Gettyimages/Splashnews