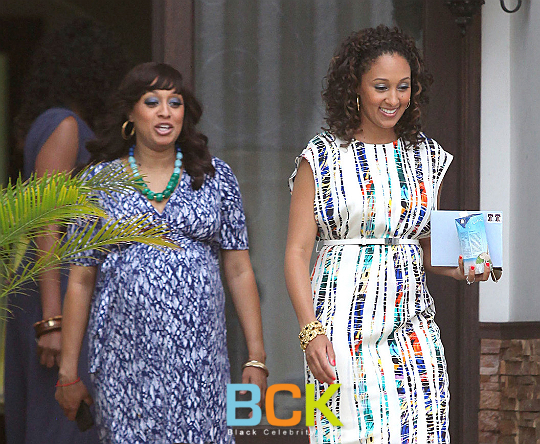 The Game star Tia Mowry and actor Cory Hardrict celebrated the impending birth of their son with a baby shower  at the London Hotel in West Hollywood this past Saturday. In attendance were Tia's twin sister Tamera Mowry, Tia's mother, husband Cory, and a few of Tia's co-stars.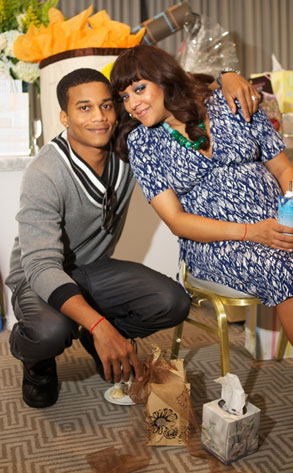 EventNow reports, "The festivities began with a luncheon and lite drinks for all the guests. The guests enjoyed a very nice and well prepared lunch that the onsite catering staff had created. The cake looked amazing. It wasn't your traditional cake. It was a cupcake tree and on the top it was a small tier of fondant cake with a cake topper of a pregnant mommy walking with a stroller. Cupcake tree is the new trend now for all parties instead of having a cake. The mom to be was showered with gifts that will be useful to her and to her baby. From a bassinet to baby clothes as well as stuffed animals to decorate the baby's room and also for him to play with to baby bottles and other useful baby items."
So what was Tia's favorite part of the celebration?
"My favorite part about the shower…I think seeing everybody—all my family, all my friends. I feel so loved," Tia tells E! News. "They all showed up for a very important time and moment in my life. My husband made a little 'guest appearance,' and it was cute how he came in the room and then everyone started applauding him and that was beautiful."
Photos: flynet/ E!News/Style Network/Twitter