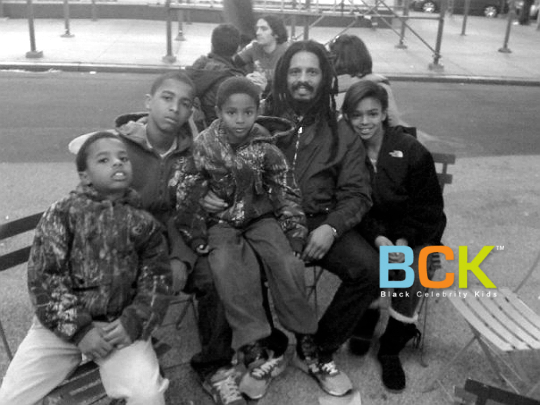 Rohan Marley is a proud father of seven, five of whom he had with singer Lauryn Hill.  As for recent rumors as to whether or not he fathered Lauryn's soon-to-be sixth child, Rohan says, "Miss Hill and I are happy with the five kids we have together. She speaks for herself and any other questions regarding her personal life should be directed towards her." Check out more on this story and lots more on today's A Celebrity Baby Blog Party.
Rohan Marley sets the record straight[AvahTaylor]
Check out the latest from Mama Guru[Mama Guru]
Chris Bosh to Judge: I want my daughter to go to the NBA finals [MrsGrapevine]
A nine year-old Philly kid develops an Ipad application [BMK]
Rapper EVE is ready for kids [NecoleB]
Is Lamar Odom a good father? [BabyRazzi]
Tami Roman's daughter remixes DJ Khaled's "I'm On One." [YouTube]
Allen Iverson wants to come back to the NBA; he says daughter is fine [Mediaoutrage]
Photo: Above picture desaturated for clarity. See colored pictures below.