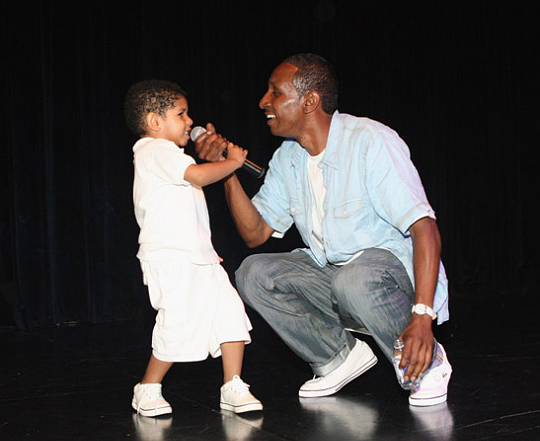 Rapper Dres of the now defunct hip-hop duo Black Sheep performs with son Sidney Max during the 2011 Urban Arts Partnership Prom Party at The Edison Ballroom on June 8, 2011 in New York City.
Dres said via Twitter yesterday, "GREATNESS.. my son performed with me tonight… one of the best short sets of my life… with good friends and people to boot[sic]".
In 1992, Black Sheep's topped the Billboard's chart with song "The Choice Is Yours".