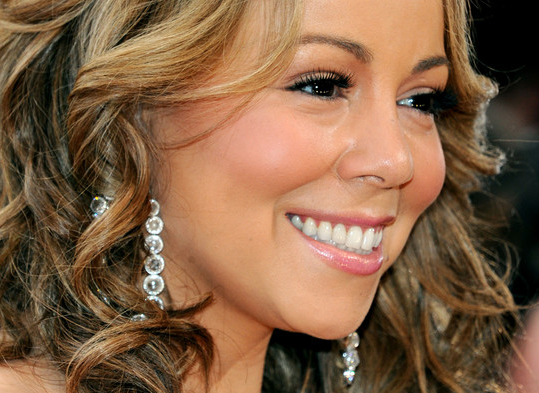 Singer Mariah Carey opens up about becoming a mother to twin babies Moroccan and Monroe in UK's OK! Magazine. Check out highlights from the interview now!

Being a mother is probably the hardest job in the world…
I feel like, in a lot of ways, children come into the world to teach us. It's going to be a delicate balance between raising them around glitz and glamour and keeping them grounded. One thing I'm sure of is that I'll be grateful for the twins every day, no matter what.
I felt very vulnerable about taking the nude pregnancy pictures…
But then I didn't want to miss this opportunity to document a once-in-a-lifetime experience. My ultimate goal was to share that incredibly personal moment with my true fans.
Before now I'd never ever been to a baby shower…
My baby shower was my first one – it was so festive! Nick and I were so grateful to everyone who came to celebrate with us.
Nick is so excited to be a father…
He already has this natural talent with children – they take to him right away. He's so nurturing, loving and fun. He definitely will be a hands-on dad.
It was so much fun designing the twins' room…
I had such specific ideas I wanted implemented. I wanted to create a beautiful, tranquil, cosy environment for the babies. Everything matches, but pieces are individualised to celebrate the twins as separate entities. I wanted to do more than cookie-cutter styles in blue and pink.
I've been trying to hold on to a shred of privacy…
It's been a long journey and it's been tough. But this is a whole new beginning and I'm beyond excited about it.
Source:MariahDaily