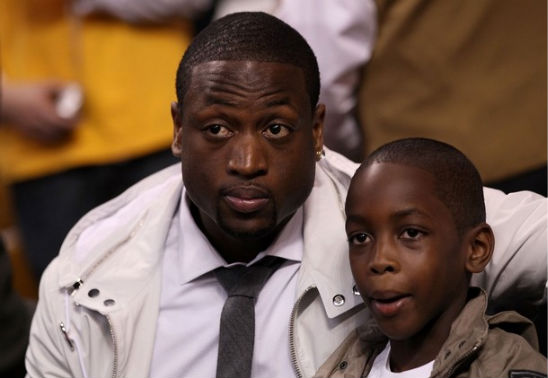 Miami Heat player Dwyane Wade writes about his "painful, public divorce" and how he became "the full-time parent to my two young sons, Zaire and Zion."
Bad memories vanish each morning when I walk into both of my sons' bedrooms to wake them up for school—their laughter gives me all I need to face whatever is happening in my life. Not too long ago, due to custody issues, I wasn't allowed to see my sons for long periods of time, or was given the chance to see them for only a few hours with no idea if or when I'd see them again. I can't describe how trying those days were, fighting for full custody while also working as a professional basketball player nine months of the year. I just knew I wanted to be with my kids.

I was seriously motivated to be a full-time parent for my sons. My mother and father weren't together when I was a kid growing up in Chicago, and early on my mother fell victim to drug abuse. At 9 years old, I moved in with my father because my mother could no longer care for me. Looking back, I now see so many similarities between my own childhood and that of my sons. My father stepped in when I needed him, and that gave me the chance for a better life. That's what I'm doing for my boys now.

All children need their fathers, but boys especially need fathers to teach them how to be men.

I remember wanting that so badly before I went to live with my dad. I wanted someone to teach me how to tie a tie and walk the walk, things only a man can teach a boy. Of course, back then, I never could have imagined being in the same situation someday with my own kids. My dad and I bumped heads a lot—we were so alike, both of us born competitors. My older son, Zaire, is exactly the same way. We'll battle on the court when I'm 39 and he's 19. He's 9 now, and he's grown up with basketball. Zion could take it or leave it, which is cool by me Read More.