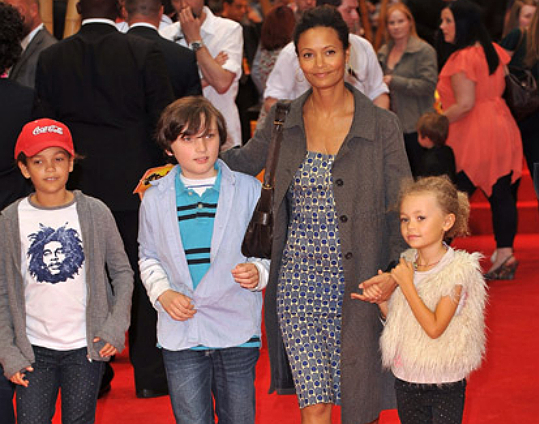 Thandie Newton and her daughters Ripley,10, and Nico,6, attended the UK premiere of Kung Fu Panda 2 on June 5, 2011 in London, England.
In a recent interview with UK's edition of InStyle Magazine, Thandie said that she would support her kids if they decided to go into show business.
"If they did want to go into acting, I'd definitely make sure that they had a manager, an agent and press person in place right from the start."
She added, "The kids used to play with [Willow Smith] when I was doing the movie with Will and it's been very interesting seeing [Ripley and Nico's] perception of Willow and Jaden as those kids have started their careers. They're so excited by it and my kids are lucky in that they can identify with them because they've hung out with them. For my kids Willow and Jaden are the most well-adjusted lovely people, children. So it's really a nice positive role model for them."
More pictures below!