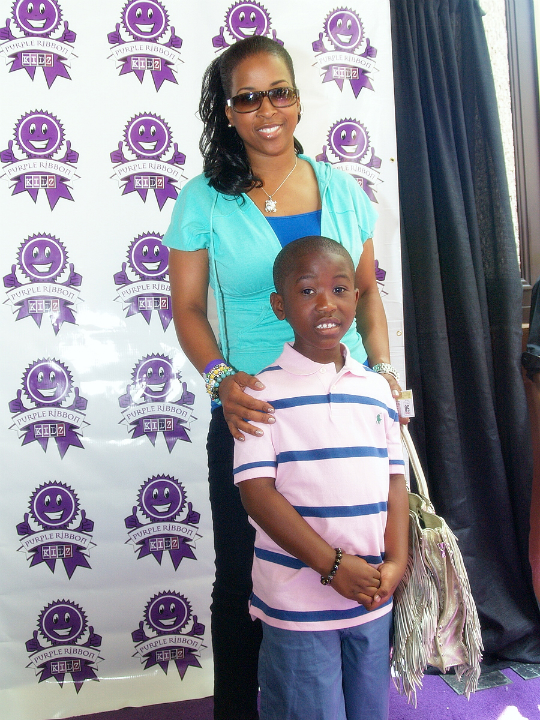 Sharlinda Rowe-Parker and son Lil "Q" (dad is Quinnes Parker of R&B quartet 112) were photographed at the Purple Ribbon Kidz launch party at the Hard Rock Cafe on June 5, 2011 in Atlanta, Georgia.
"Purple Ribbon Kidz" is a new record label formed by Grammy Award-Winning rapper Big Boi of Outkast and his 16-year-old daughter Jordan. Purple Ribbon Kidz will feature a number of young artists, one of whom is Gabbie Rae. To learn more, visit their website at: PurpleRibbonKidz.com.
Photos: Ben Evans
Check out more pictures of the duo below!