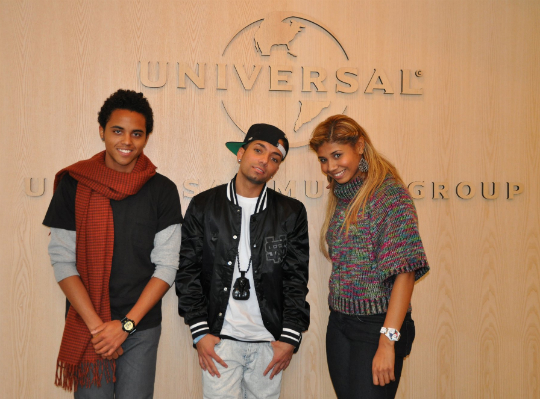 Celebrity kids Donte Jackson(L), Omer Bhatti(C), and Genevieve Jackson(R) pose at Universal Music office in Sweden. Omer a.k.a O-Bee and Genevieve have been traveling parts of northern Europe promoting their song "All Around The World".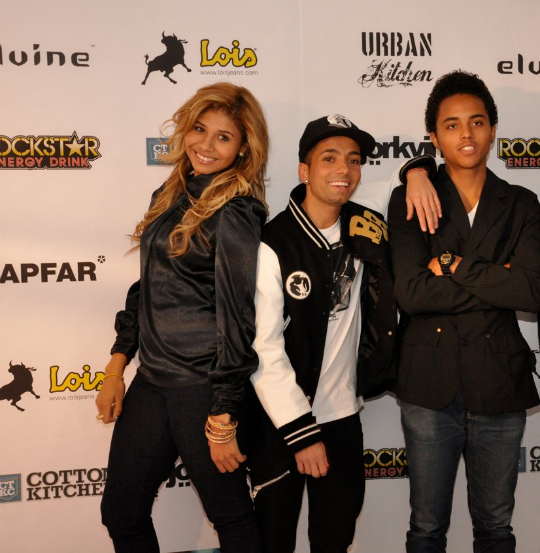 Donte(far right) has been accompanying his sister and providing moral support to her while she promotes the single.
To listen to Genevieve and Omer's song "All Around The World", head here.
More pictures below!