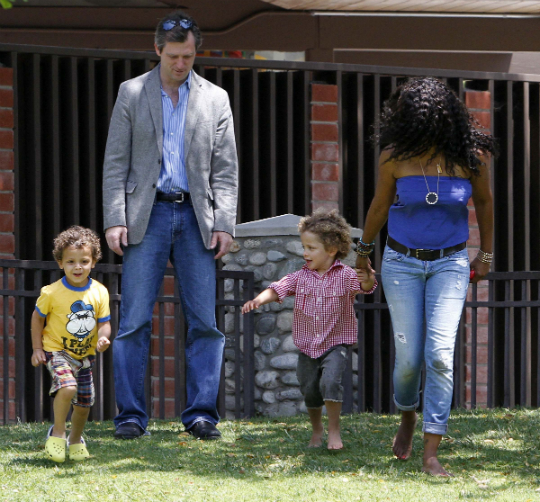 More than a year since her split from her husband Mike Nilon, Garcelle Beauvais is back onscreen on a new TV series called Franklin & Bash (premiering on TNT Wednesday at 9 ET/PT). 
"I really wanted an ensemble cast so that I wouldn't have to work every day so I could be with the boys(twins Jax and Jaid, 3) says the actress of her new television show.
"Now that I'm sharing them with their dad, I don't have them all the time, which is the biggest disappointment of my life," continues Beauvais, who also has a son, Oliver, 20, with her first husband. Regardless, "we're making lemonade out of the lemons we got."
While it's not easy juggling her career with motherhood, Garcelle says that she tries to live in the moment.
"Women feel so much pressure to multitask all the time," she says. "I'm trying really hard to be in the present and not be worrying so much about what I should have done or what I'm going to do."