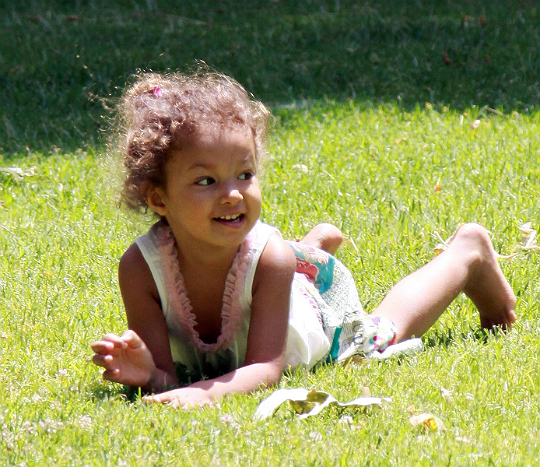 Halle Berry says that her three-year-old daughter Nahla is a 'very girly girl' who loves to try on her mom's perfumes.
"I have four fragrances now. She tries them all out and likes them all. She'll definitely be a fragrance wearer… I can tell," Berry revealed at the FiFi Awards recently.
She added, "As a kid, I always wanted to have fragrances. And I would mix things in my mother's cabinet. Now, as an adult, I get a chance to really mix my own."
Halle Berry was presented with the Celebrity Fragrance of the Year prize at this year's FiFi Awards event on Wednesday(5/25/2011).
Photo: Fame Pictures