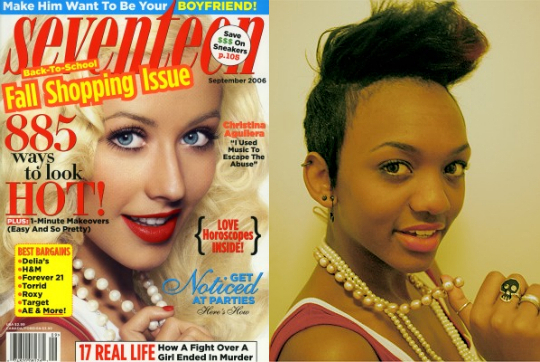 Magic Johnson's 15-year-old daughter Elisa Johnson is one of  Seventeen magazine's Style Council girls.
Style Council: Seventeen's Panel of Stylish Girls-Whether they're preppy, boho, edgy, or a crazy-fun mix of styles, these stylish girls all love fashion — and want to share their tips, tricks, and finds with you!~Seventeen Magazine
Elisa, who is a mini fashionista in the making, dishes it out on the magazine's style blog.
Check out more pictures of her below and a Video of her taking us through her closets.