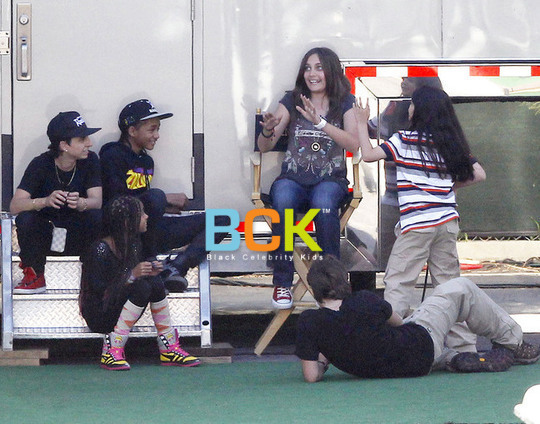 It was a meeting of two famous families this past week as Michael Jackson's children Paris, Prince, and Blanket visited Will Smith and Jada Pinkett- Smith's children Willow and Jaden at their Los Angeles film location on Friday, May 20th, 2011.
"With grandmother Katherine in tow, the Jackson kids got a taste of life on a film set as they spent time with the Smith kids, who seemed to be working on a new film project together. While the Jackson and Smith clan have both been raised in an unusual environment by their international superstar parents, they acted as normal kids would, riding bikes, laughing and dancing. Paris and Prince Jackson have both expressed interest in being entertainers so spending time with the already talented and successful Smith children may help them prepare for their future as Hollywood's elite young talent~Fame Pictures"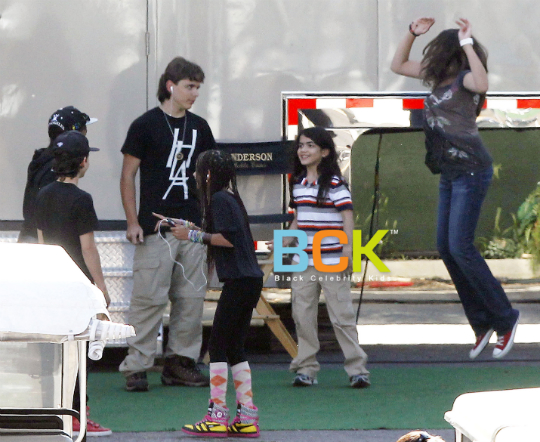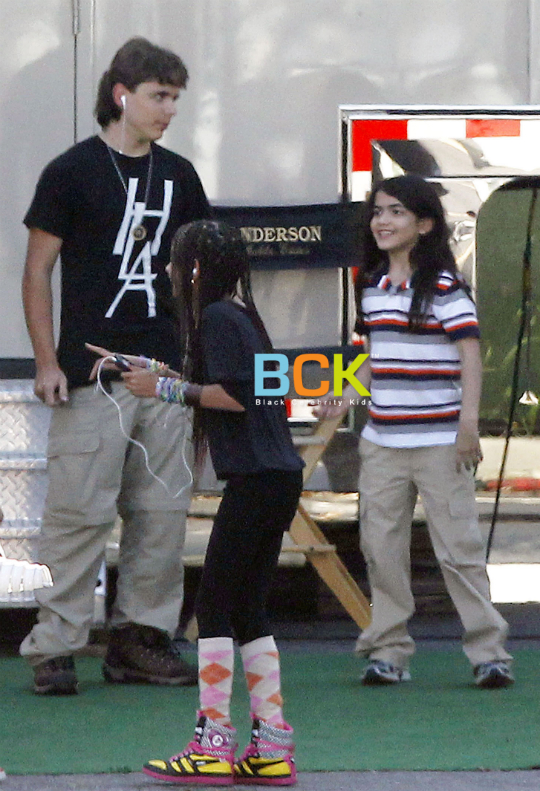 More photos are below!
Photos: Fame Pictures