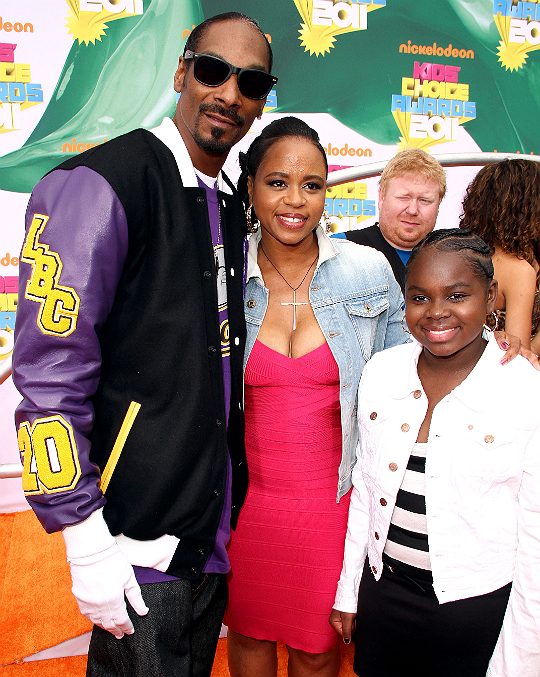 Rapper Snoop Dogg is still heartbroken over missing his only daughter Cori's birth. He laments to Vibe magazine, "I regret not being there when my baby girl was born. I was there for both of my boys. I was out and about, ripping and running, doing too much. The precautions I take now are because of her."
Snoop adds that family is very important to him.
"When it all goes bad and there's no more success, no more cameras, no more videos, no more people wanting autographs or music, it comes down to who really loves you. It's nobody but yourself and your family. That's what's really important to me."
Together Snoop and his wife Shante are parents to sons Corde,17, and Cordell,14, and daughter Cori,11.
Source
Photo:Fame Pictures