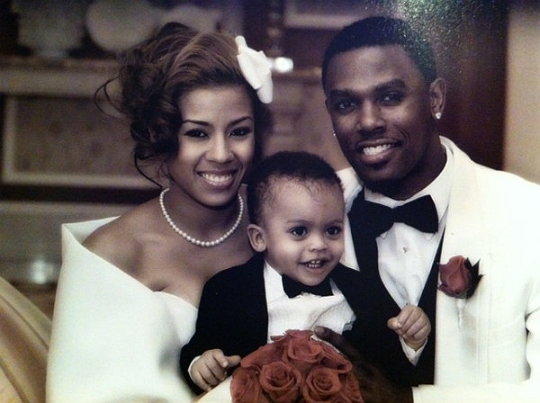 This past weekend, singer Keyshia Cole and Cleveland Cavalier guard Daniel "Boobie" Gibson married in a secret wedding ceremony in Las Vegas. Their 14-month-old son Daniel Gibson Jr. was there to witness the whole ceremony!
Daniel Gibson tweeted on May 21st, 2011: "So the World ain't end. Not yet.. But a brand new world for me and my family has just begun!"
Congrats to the happy couple!
Check out more wedding pictures here
Photo: Twitter